Services
Debt recovery / debtors
DEBT RECOVERY / DEBTORS
No debt is lost if there is not a real impossibility of being paid.
With the data from our client and our own investigation, we will contact the debtor to try to have the money paid amicably, trying to avoid the expenses of a claim in court.
Should the debtor fail to respond in this way, the claim would be presented in court with our client's authorization and after receiving a funds provision to cover the costs of the procedure.
We can assist you in the claim of any kind of debt, following the most convenient legal procedure in each case.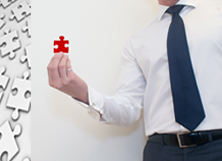 Order for Payment Procedure: When there are signed documents that prove the debt or common documents such as bills or receipts. This is also the procedure to claim for unpaid fees in Property Owners Communities.
Exchange procedure: For promissory notes, cheques or bills of exchange debts.
Eviction procedure: when a tenant stops paying the monthly fee.
For the rest of cases we can follow a verbal or ordinary procedure, depending on the amount owed.