Services
Inheritance & Wills
INHERITANCE & WILLS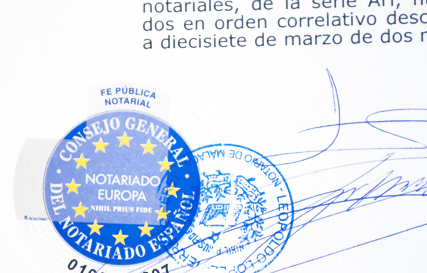 Do you know how to accept an inheritance? The acceptation of the state can be of two kinds:
Simple. The heir is given the state as well as the debts and has to respond for them personally, with his own assets.
For the benefit of the inventory. The heir responds for the debts but up to the value of the inherited state and never with his own assets.
Did you know you can renounce to a legacy when there are more debts than goods? The renounce must be total and needs to be signed before a Notary.
Did you know that having a will signed makes things a lot easier for your heirs?
We will help you in difficult moments and will arrange all the legal paperwork after the death of a beloved person, including the payment of the Donation Tax and the registration of the documents.