Services
real estate
CONVEYANCING
We know well the purchase process of any kind of property in Spain, brand new or second hand, in urban areas or in rustic land.
In our daily routine, we keep a close relationship with notaries and estate agents, both national and foreigners. This provides us with a wide knowledge of the real estate field and enables us to guarantee a quicker and more efficient solution to our client's needs.
If you are already in the process of acquiring a property, you are still in time to ensure your transaction to the top. We will advise you to draw the contract that best meets your needs, and deal with all the necessary legal procedure.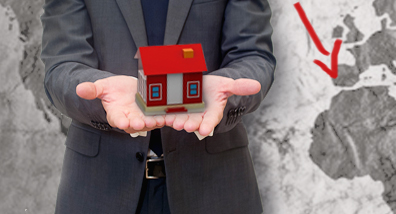 At IZQUIERDO ABOGADOS we are experts in property investment for foreigners who do not live in Spain. Seek our advice and we will offer you a general overview of the legal purchase process in our country.
Avoid surprises! Ensure your property transactions with us.
LEASING
Are you interested in renting out a house or trade premises?
Are you aware of the clauses that should be included in the contract? Have you heard of the penalization clauses?
We can inform you of your rights and obligations depending on the circumstances, as it is not the same being the landlord (lessor) or the tenant (lessee).
We will advise you to draw the contract that best meets your needs.
PROPERTY LEGALISATION
Do you have a property in the countryside but lack the title deeds? Or maybe, does your property have more metres than the stated in the title deeds? These examples are much more common than what you may think.
At IZQUIERDO ABOGADOS, we count with the help of Architects, Surveyors and other qualified professionals. All together, we will seek the best solution to your problem and legalize your house in non-building land (rustic land).
Your case will be studied without any obligation on your part: the decision will always be yours.
TITLE DEEDS PROCESSING
We arrange and process all kind of title deeds and documents until its full registration at the corresponding Registry office (Land Registry, Companies Registry, Catastro Office, etc). We guarantee the maximum promptness and efficiency, paying special attention to:
The correct payment of taxes.
Meet the legal deadlines.