Non Residents
Conveyancing Handbook
RESERVATION OF THE PROPERTY
Once the purchaser has chosen a property to buy, the first step is the signing of a Reservation document in order to take the property off the market.
The purchaser will pay a "reservation fee", which normally goes from 3.000 to 6.000 €, depending on the property. In exchange, the property will be off the market for the period of time agreed, usually one month. In this period of time, the Lawyer will check that the property is legal.
If the checking process is successful and the property is finally purchased, this "reservation fee" will be deducted from the final purchase price. If the purchaser decides not to go ahead with the purchase, this reservation fee is lost. If the one who decides not to sell is the vendor, he or she will have to refund the double of the reservation fee paid.
LEGAL CHECKING
While the property is reserved, the Lawyer will check that the vendor is the true owner or that he or she is legally authorized to sell it. The Lawyer will also check that the property is legal and all the documents are in order. Should the Title Deed not exist or be incorrect, the vendor will be obliged to solve it and pay the cost of it.
PRIVATE CONTRACT
After the legal check of the property, it is signed a Private Contract, with which the vendor is paid 10% of the purchase price (taking into account the reservation fee initially paid). In this contract, all the terms of the purchase are settled: payment schedule and date for the signing of the Title Deeds.
Since the signing of the Private Contract and until the signing of the Title Deeds, the Lawyer finishes the legal checking, as there are certain procedures that take a bit longer. The vendor will have enough time to update any document related to the property if necessary.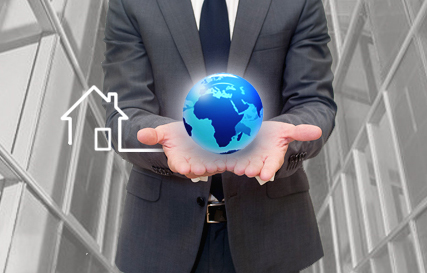 TITLE DEEDS
The legal process finishes when purchaser and vendor sign the Title Deeds with the Notary Public, who is the person in charge of identifying both parties and the property, and guarantying everything is legal. At this moment, the purchaser pays the balance of the purchase price to the vendor and receives the keys of the property.
PAPERWORK
The Purchase Process is concluded but there are important procedures to do afterwards:
Payment of taxes. Once the Title Deed is signed, we have 30 days to pay the corresponding taxes at the Tax Office.
Registration at the Land Registry Office. After paying the taxes, the Title Deed has to be taken to the Land Registry Office for its registration, so that the purchaser appears as the new legal owner. This is normally done within a period of twenty days.
Direct debits. Lastly, the different supplying companies (electricity, water, rubbish, etc) need to be told about the change of ownership and change the contracts. The new owner will pay the bills through direct debit to his/her bank account in Spain.