Non resident
Accessory Processes
ACCESSORY PROCEDURES
1.- Power of Attorney. After signing a Power of Attorney, we will be enabled to carry out ALL legal procedures on your behalf, including the signing of the Purchase Title Deeds, should you be unable to – or not want to – go to the Notary. With this, we avoid any delay that could mean a break of the terms agreed with the vendor.
This Power can be signed during one of your visits to Spain or through a Notary Public close to your home. We will arrange everything to best suit your preferences.
2.- Foreigners Identification Number (NIE). It is essential to complete the purchase process that you have a NIE number, which is obtained at the Police Station. It takes no more than ten minutes and we can do it for you with the Power of Attorney.
3.- Bank account. It is also essential that you have a bank account in Spain, as it is from this account that all payments to the vendor will be made. The direct debits for the payment of the house supplies will be set up in this bank account.
4.- Will. If you have properties in our country (real estate, cars, bank accounts, etc) it is highly advisable that you sign a Will before a Spanish Notary Public. This will only include your properties in Spain, so it is compatible with any other will you may have in your own country.
It is not compulsory but it is the best way to protect your heirs, as if there is a Spanish will, procedures are a lot easier and, above all, cheaper. So that a Will signed in another country is valid in Spain, it has to be translated and legalized, which means extra costs and important delays in the inheritance process.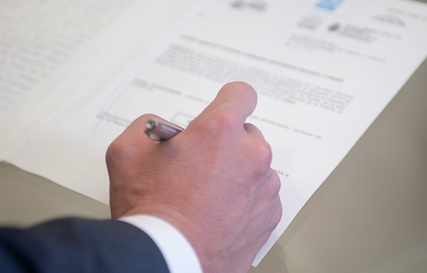 This is the only document we cannot sign on your behalf with the Power of Attorney but we can arrange everything and have it ready according to your wishes so that you only have to sign it on the appointed date.
5.- Home and Life Insurance. These are not compulsory but we always advise our clients to take an insurance that protects you and your family, as well as your new home, bearing in mind that it may be a temporary one and therefore remain empty for most part of the year.
We will negotiate your insurances with some of the best companies in Spain, trying to find the one that best covers your needs.